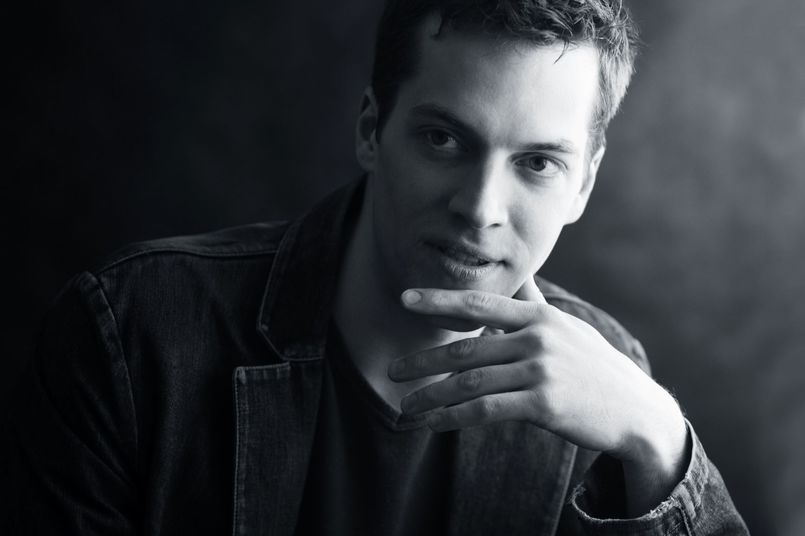 Gergely Dubóczky
Conductor
Gergely Dubóczky is a renowned Hugarian conductor. He is a committed devotee of baroque and contemporary music besides traditional repertoire.
NEXT
His name is associated with many premieres of new pieces and performances of cross-genre works. He frequently conducts also theatre and opera productions.
He studied conducting at the Franz Liszt Academy of Music Budapest. After graduating he has spent two years as assistant conductor of the Hungarian National Philharmonic alongside Zoltán Kocsis. Since 2009 he has been the artistic director and conductor of the Medic Orchestra at Semmelweis University. Since 2014 he has been the instructor and conductor of the Béla Bartók Conservatory Symphony Orchestra.
In 2013 he founded the ensemble Budapest Sound Collective, and has created contemporary and multi-genre [Gesamtkunstwerk] productions such as "The Seven Last Words" by Haydn with Péter Esterházy and the painter István Nádler, or the "Elements" series performed at the CAFe Budapest Contemporary Arts Festival.
He continued his studies in New York and in Mark Stringer's class in Vienna. He has taken part in several master classes including those given by Péter Eötvös, Erwin Ortner, Sir Simon Rattle, Bertrand de Billy and Daniel Harding. At Bard College he worked under the guidance of Maestros Harold Farberman, Leon Botstein and Lawrence Golan. In 2014 he was awarded a Bayreuther Festspiele scholarship enabling him to appear at the Festival. In 2016 he won first prize in the Atlantic Coast Conducting Competition in Portugal.
Having been invited by Iván Fischer to a concert tour in 2014 he has also worked with the Budapest Festival Orchestra. He has also assisted conductor Jaap van Zweden, Marek Janowski, Jukka-Pekka Saraste and Robin Ticciati.
During the Budapest Wagner Days in 2015 and 2016 he worked with Ádám Fischer as coach and assistant conductor.
In recent years he has conducted important Hungarian orchestras, including the MÁV Symphony Orchestra, the Óbuda Danubia Orchestra, the Szolnok Symphony Orchestra, Concerto Budapest and the Alba Regia Symphony Orchestra. In 2016 he was the musical director and conductor of the Hungarian contemporary opera "Creative Relationships" premiered at the Bartok Plus Opera Festival Miskolc. In 2017 he has worked as the musical director of the Virtuosos classical music TV talent competition, and took part in the Gstaad Menuhin Festival as a conducting fellow at the Conducting Academy. Since 1 January 2018, he has been the principal conductor of the Alba Regia Symphony Orchestra.