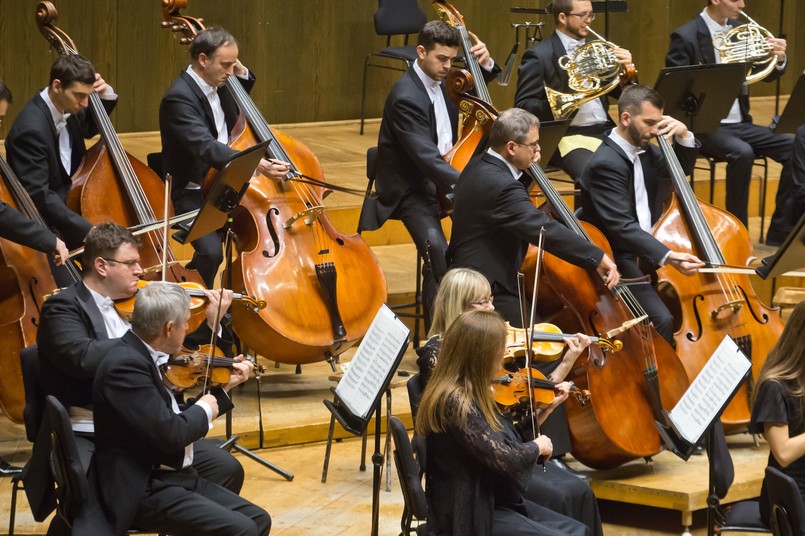 Hungarian Symphony Orchestra
Symphonic Orchestra
Hungarian Symphony Orchestra was established on the 18th of April 1984. From the very beginning Pál Farkas remains a leader and conductor of the orchestra.
NEXT
Under his leadership and direction the orchestra has grown to become a professional musical ensemble nowadays being supported by the Ministry of Cultural Heritage as well as by administrative areas Vác and Dunakeszi. The orchestra has 60 permanent members.
Hungarian Symphony Orchestra has 90-100 annual performances and concerts in Hungary and abroad. Most prestigious and relevant concert venues un Budapest open the doors to the orchestra, such as The State Opera or the Museum of Fine Arts. Moreover, the orchestra gives performances all over Hungary and in other countries, including Russia, Georgia as well as pays visits outside of Europe to countries, such as Israel and Mexico.
In the last 20 years the musical ensemble has toured in Germany performing almost all over the country in the most spectacular concert venues which makes the ensemble members to anticipate the yearly visits with great deal of joy.
Along with the traditional symphonic repertoire the orchestra works in cooperation with operas, theatres, musicals and films.
The ensemble offers unique concerts as well as a wide range of programs serving the music lovers of any age. Hungarian Symphonic Orchestra guided by its lead conductor Pál Farkas has won multiple prizes for its grand musical performances and active participation in Hungary's cultural life.