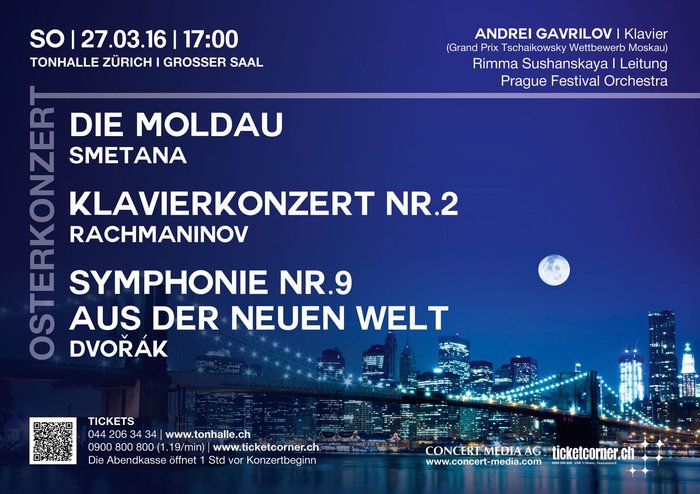 Smetana | The Moldau
Rachmaninov 2nd Piano Concerto | Dvořák 9th Symphony "From the New World"
Location
Tonhalle Zürich
Great Hall
Composer
Antonín Leopold Dvořák, Bedřich Smetana, Sergei Rachmaninoff
Smetana | The Moldau | Rachmaninov 2nd Piano Concerto | Dvořák 9th Symphony "From the New World" — 27 Mar 17:00
Antonín Leopold Dvořák | Symphony Nr. 9 "Aus der Neuen Welt"
Bedřich Smetana | The Moldau
Sergei Rachmaninoff | Piano Concerto No. 2 in C minor, Op. 18
Conductor Rimma Sushanskaya from Saint Petersburg is a laureate of various international competitions and is known for the intense intensity and brilliant virtuosity of her concerts.
The concert will be opened with the famous work "Die Moldau" by Bedřich Smetana from the cycle My Fatherland (Má vlast). The main motif flows concisely through this work, which was processed by Smetana from the famous Renaissance song La Mantovana and, for example, was also received in the popular Israeli national anthem.
This is followed by Sergei Rachmaninov's 2nd Concerto for Piano and Orchestra in C Minor, op.18. This work was composed by Rachmaninov between 1901 and 1902 after a serious creative crisis and seems to have been a liberation for the Russian composer. On the other hand, the romantic concert in three movements also reflects the melancholy of Rachmaninov. At the piano sits the internationally known and experienced pianist Andrei Gavrilov. Born in 1955 in a family of artists Gavrilov was able to celebrate his first successes in the 1970s, but was then imprisoned for political inconsistencies in communist Russia. In the 1980s, followed by a strong return to the concert podiums of the world, with conductors such as Claudia Abbado and Sir Simon Rattle.
Antonín Dvořák called his "New World" his ninth and final symphony, which premiered in 1893 at Carnegie Hall New York. Although the symphony was written in the United States, "Out of the New World" can not be called American music. It represents the last culmination of his symphonic work and serves us as the culmination of this evening, a concert tour through the musical Eastern Europe.
ARTISTS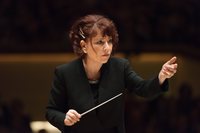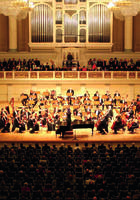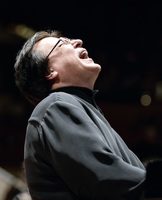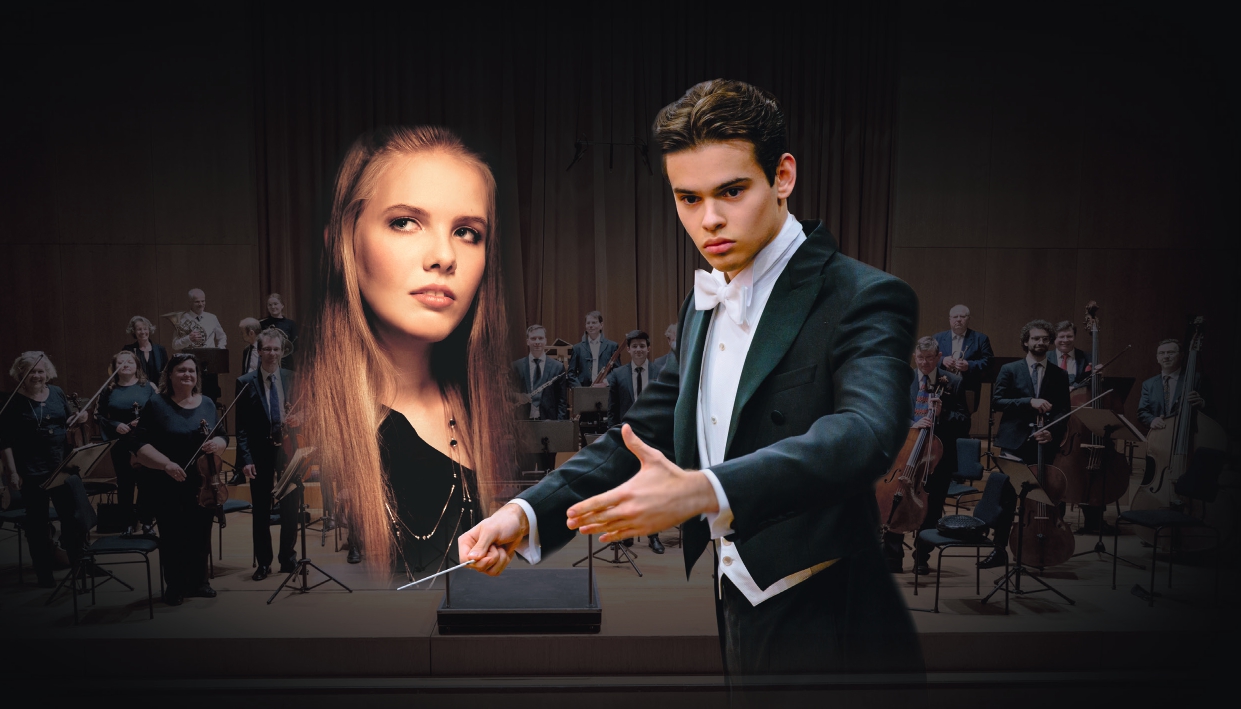 Beethoven
Gewandhaus zu Leipzig