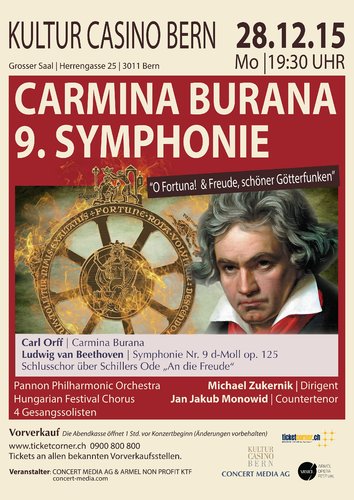 Carmina Burana & Beethoven | Symphony No. 9
O Fortuna | Joy, beautiful spark of the gods
Location
Kultur Casino Bern
Great Hall
Composer
Ludwig van Beethoven, Carl Orff
Carmina Burana & Beethoven | Symphony No. 9 | O Fortuna | Joy, beautiful spark of the gods — 28 Dec 19:30
Ludwig van Beethoven | Symphony No. 9
Carl Orff | Carmina Burana
Ludwig van Beethoven | Final chorus on Schiller's Ode "To the Joy"
Beethoven's 9th Symphony and Orff's masterpiece "Carmina Burana" will be performed by the "Pannon Philharmonic Orchestra" and the renowned "Hungarian Festival Choir" under the baton of Michael Zukernik.
The chief conductor of the Philharmonic Chamber Orchestra Berlin is present at numerous award-winning and internationally renowned orchestras and he has already directed several important formations.
The Pannon Philharmonic celebrated its 200th anniversary in 2011 and has successfully given guest concerts throughout Europe, the US and Canada.
The Carmina Burana is one of the most popular works of contemporary music. The magical pull of the rhythm and the multicolored composition of the instruments, including all kinds of percussion and piano, explain the popularity of the music, which in High Medieval, Latin, Middle and Old High German, as well as Old French songs from the monastery Benediktbeuren, in the years 1935-36, was designed. No other work of classical music pleases such a diverse audience of different musical tastes, at the same time it is for singers and musicians one of the greatest challenges of all.
Hardly any other masterpiece of symphonic literature has developed such a broad and complex reception history as Ludwig van Beethoven's Ninth Symphony. Their effect extends far beyond the musical field. It has inspired poets, writers and visual artists as well as initiating profound aesthetic and philosophical discussions and discussions.
Kultur Casino Bern
ADDRESS
Casinoplatz 1, 3011 Bern, Switzerland
PHONE NUMBER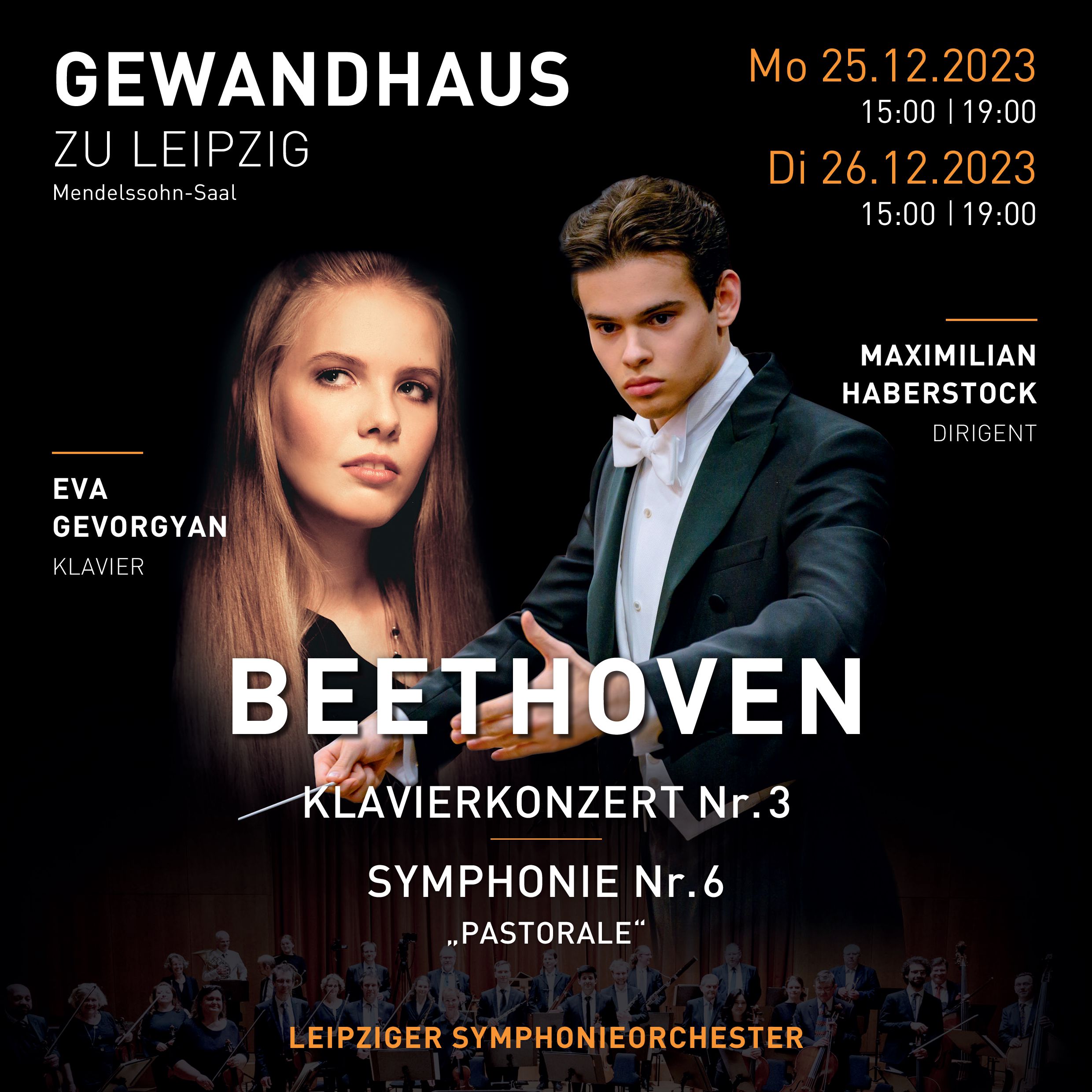 Beethoven
Gewandhaus zu Leipzig