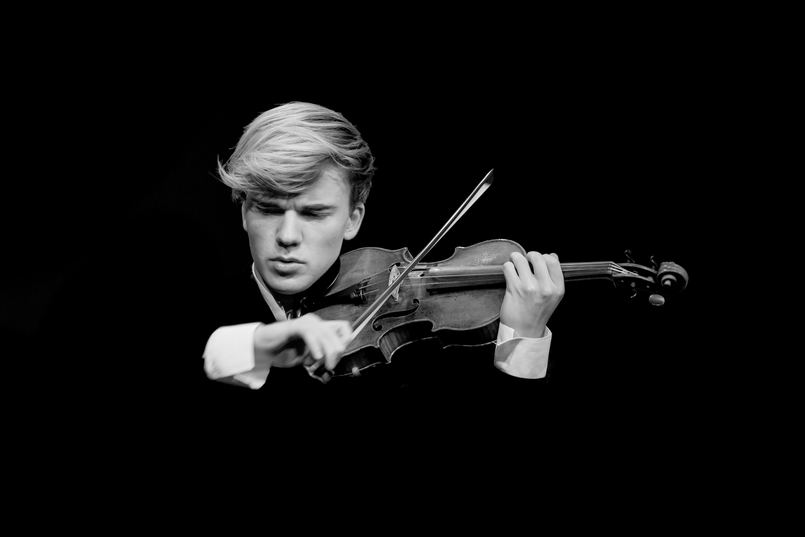 Yury Revich
Violin
In his twenties, violinist Yury Revich is already a multi-faceted artist of incredible depth, maturity and creativity. Winner of an ECHO Klassik 2016 "Newcomer of the Year" award, "Young Artist of the Year 2015" at the International Classical Music Awards and "Young Musician of the Year" by the Beethoven Center Vienna, he is one of the most expressive and versatile musicians of his generation. With 18 years old Yury made his debut at Carnegie Hall with Daniil Trifonov, later on in La Scala with Tchaikovsky Violin Concerto and his concerts since then have included performances at the Berlin Philharmonie, Berlin Konzerthaus, Vienna Musikverein, Zurich Tonhalle, Vienna Konzerthaus, Leipzig Gewandhaus, BOZAR Brussels and Tchaikovsky Concert Hall Moscow amongst many others while his recordings to date are featured on labels such as Sony Classical as well as a recording with ARS records for which he won his ECHO Klassik Award.
"Full-blooded authority, fleet-fingered dexterity, innate musicality and substantial accuracy..." -The Strad-
NEXT
An artist of immense diversity, Yury enjoys a wide range of musical interests. An avid interpreter of Baroque, he frequently collaborates with harpsichordist Olga Fillipova, and is a dedicated chamber musician collaborating with renowned artists such as Daniil Trifonov. During his studies at the Vienna Conservatory, Yury founded the quartet "Quatuor du Soleil" whose performances encompass music from the Baroque through to contemporary works. He also lives out his creativity in the film medium and has studied directing, acting and has already produced a short film of his own.