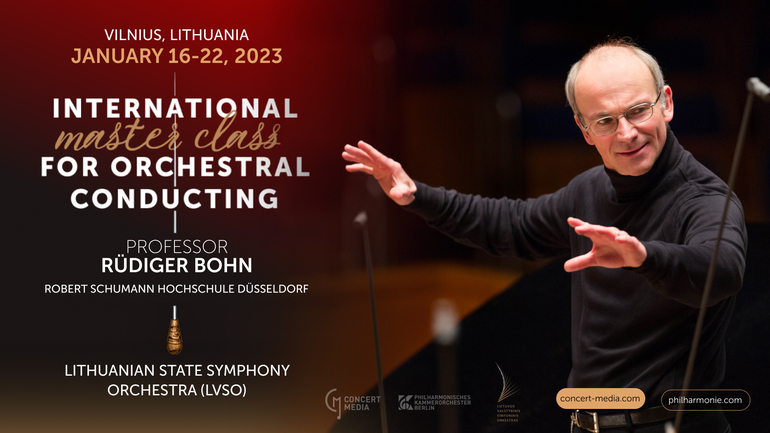 Conducting master class with Professor Rüdiger Bohn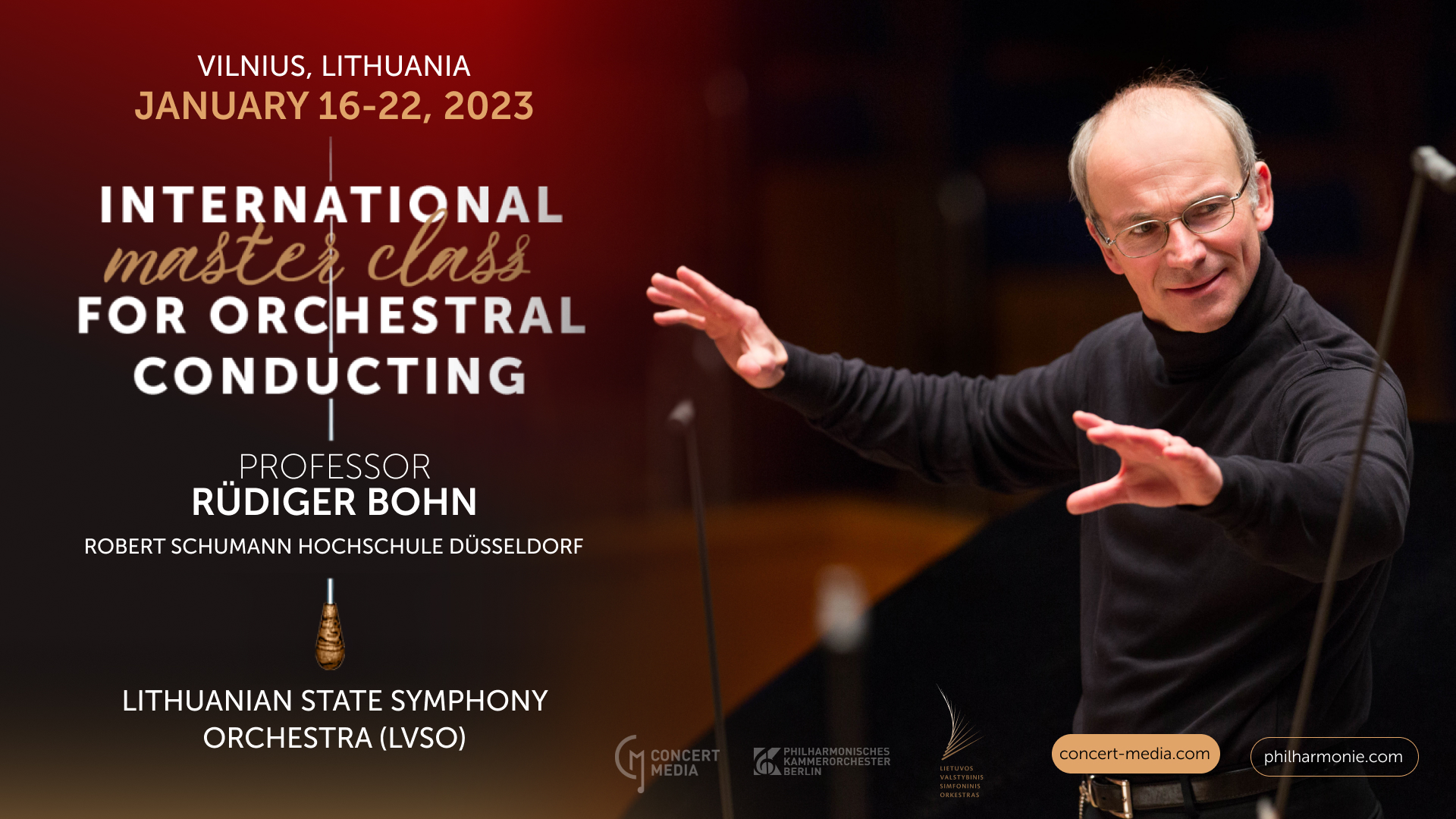 WEITER
Disziplin
Orchesterdirigieren
We would like to invite you to participate in our next International Master Class for Orchestral Conducting with Professor Rüdiger BOHN and the LITHUANIAN STATE SYMPHONY ORCHESTRA (LVSO) that will take place in the beautiful city of VILNIUS (Lithuania).

We offer indispensable PODIUM TIME with the orchestra and Professor BOHN as well as recorded final concerts.

To apply please fill in the APPLICATION FORM https://forms.gle/cuoQfMbwfPqp1C4D8 and send your CV to conducting@philharmonie.com.

If you have any further questions, don't hesitate to contact our team: we will provide any further details by email!

PROFESSOR RÜDIGER BOHN
Robert Schumann Hochschule Düsseldorf

Maestro Bohn was the Artistic Director of the Contemporary Opera in Berlin (1997-2007), where he premiered works by Henze, Kagel, Battistelli, Feldman, Reimann, Hölszky, Martin, Sciarrino, Maxwell Davies, Rihm, and Holliger. At the 2002 Munich Biennale he led the German Youth Orchestra in the premiere of André Werner's opera Marlowe: Der Jude von Malta. Subsequent invitations brought him to Munich, Vienna (Klangforum Wien) and Dijon (Why Note Festival); he then appeared with Duisburger Philharmoniker, Collegium Novum and Neue Musik Berlin, and took part in various festivals: Ultraschall in Berlin, Venice Biennale and, with the European Workshop for Contemporary Music, the Warsaw Autumn Festival.

He was conducting teacher and mentor of Clemens Schuldt (1st Prize Donatella Flick Competition London 2010, Assistant Conductor at the London Symphony Orchestra), Hossein Pishkar (German Conductor Prize 2017; Ernst von Schuch Prize 2017), Julio Garcia Vico (German Conductor Award 2019, 1st Prize Donatella Flick Competition London 2020, Assistant Conductor at the London Symphony Orchestra), Gregor Mayrhofer (Scholarship from the Berliner Philharmoniker and assistant conductor of this orchestra, including von Rattle, Petrenko, Haitink, Harding), Stephan Zilias (GMD State Theater Hannover).
Maestro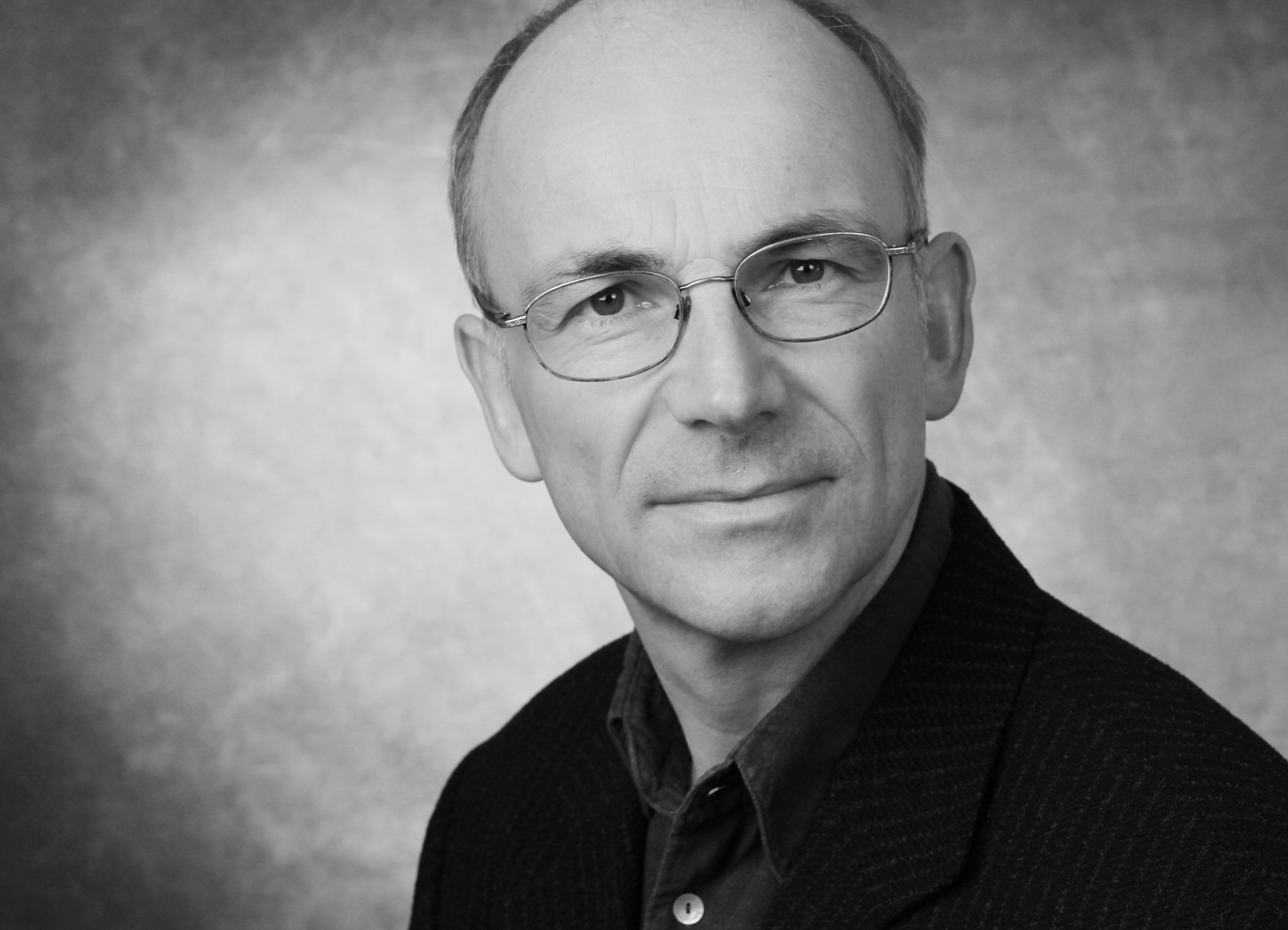 Dirigent
Rüdiger Bohn
Rüdiger Bohn studierte an den Musikhochschulen Köln und Düsseldorf Klavier und Dirigieren. Als Pianist gewann er mehrere internationale Kammer­​musikwettbewerbe. Er trat regelmäßig als Konzertsolist a...
Details



GLÜCKWUNSCH!
Vielen Dank! Sie haben sich zum Meisterkurs angemeldet!